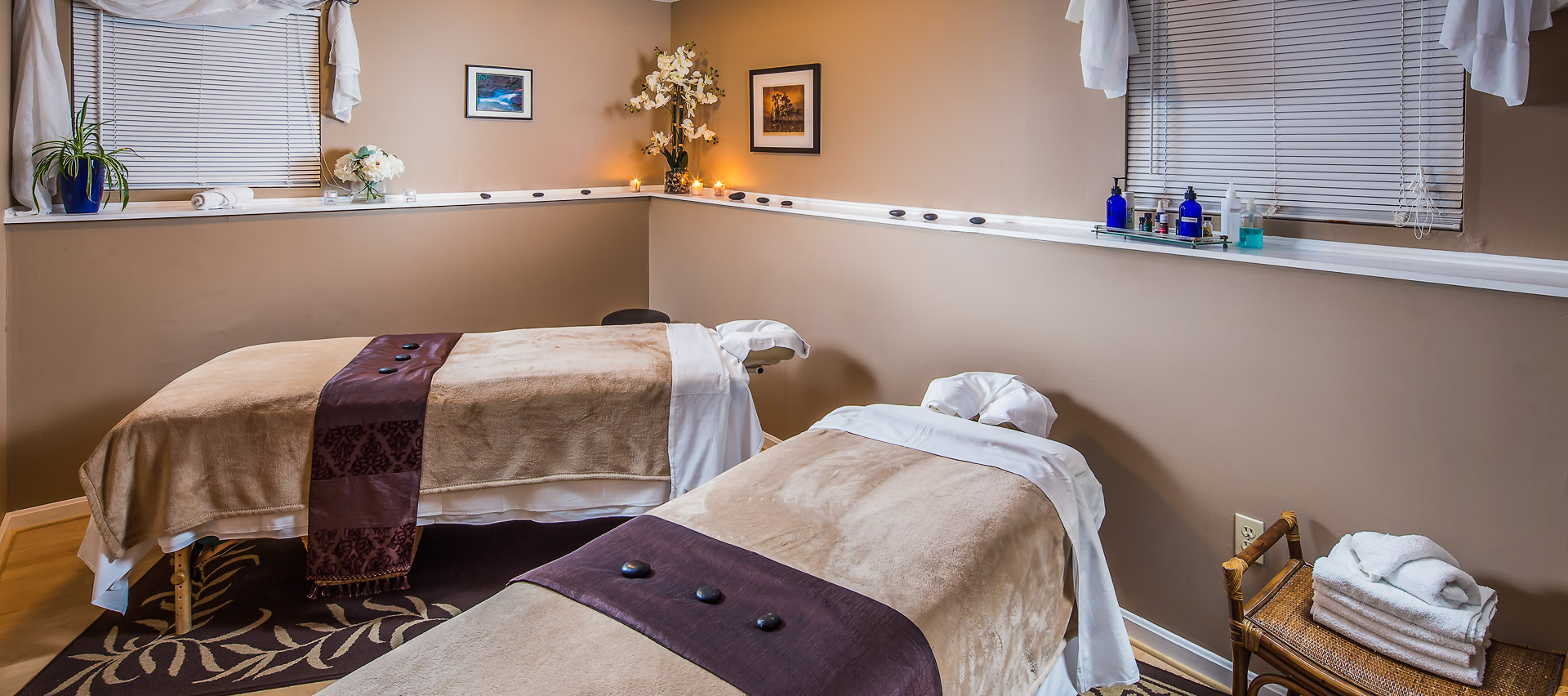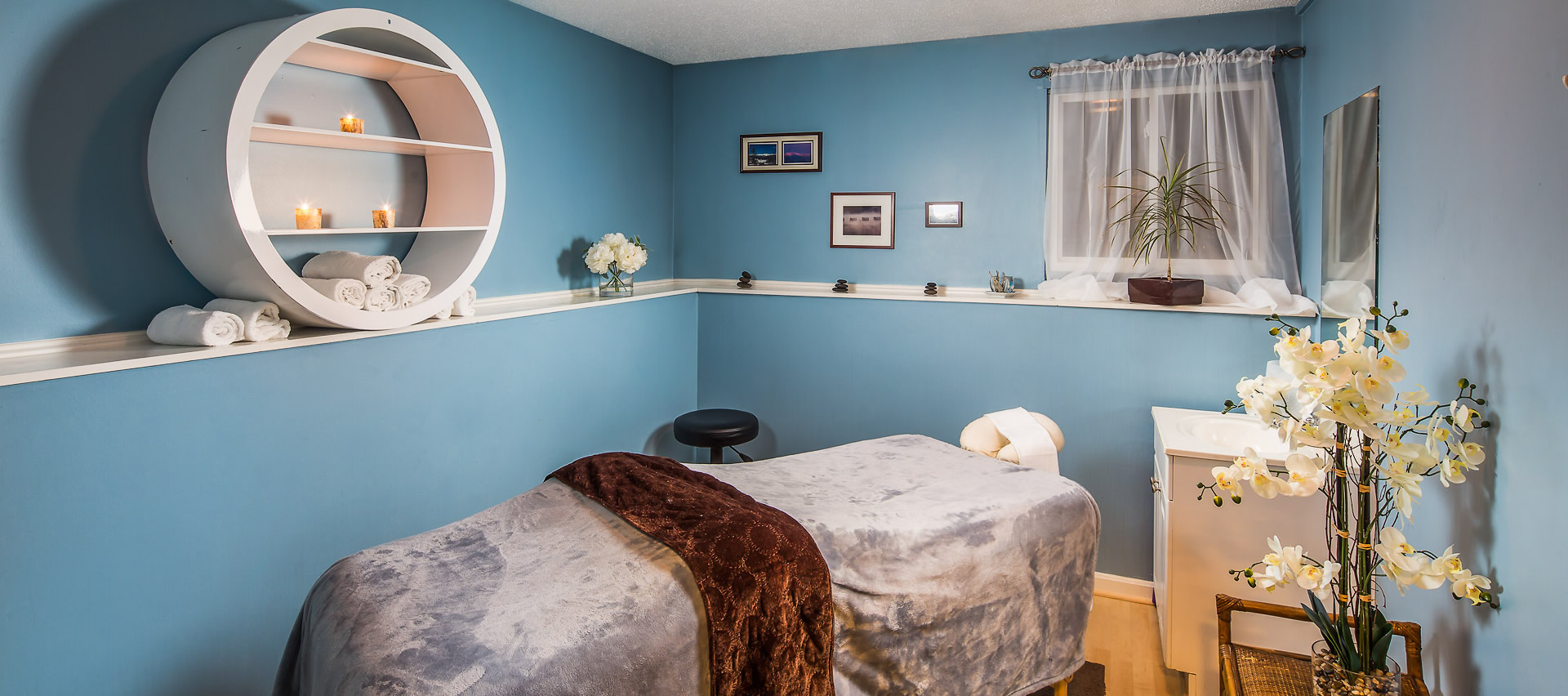 Massage Treatments
Deep Muscle with Bold Alpine Arnica Muscle Repair Treatment – $125/60 minutes – $175/90 minutes
This ultimate relaxing experience combines deep, intensive massage with hot towels. Tension deep within spinal muscles is unraveled with an anti-inflammatory Arnica Muscle Oil and Gel in this powerful therapeutic treatment.
Classic Massage – $100/60 minutes $140/90 minutes
A Massage designed for you, for today. A blend of differently types of massage to meet your needs. Swedish and Neuromuscular are a few of the types of massage used for this custom massage.
Hot Stone Massage – $130/60 minutes $180/90 minutes
Hot Stone is a massage technique in which warm stones are placed on points such as acupuncture points, and sometimes used as massage tools. Choose it for relaxation and if you enjoy the extra warmth and healing of the stones.
Couples Massage – $200/60 minutes $280/90 minutes

A Massage designed for you and your significant other, for today. A blend of differently types of massage to meet your and your significant others needs. Swedish and Neuromuscular are a few of the types of massage used for this custom massage. Only available when a second Massage Therapist is available.
Prenatal Massage – $110/60 minutes

Only recommended after first trimester. Prenatal Massage helps reduce stress, aid in sleep, and all over wellness.
Reiki – $60.00/30 minutes or $100.00/ 60 minutes
Reiki is a meditative practice of energy healing that promotes relaxation, reduces stress, and reduces anxiety. It promotes a positive mental state through gentle touch.
Energy medicine helps the flow of energy and removes blockages in a similar way to acupuncture and acupressure. It removes blockages to open up chakras. Energy can stagnate in the body where there has been physical injury or has been emotional pain or trauma.
Lymphatic Drainage Treatment – $120.00/75 minutes
Lymphatic AKA Immune System Treatment
The most common cause of lymph flow impairment: infection, poor diet, and stress. The therapeutic goal of this treatment is to reduce lymphatic congestion and retention of wastes. This treatment conditions the immune system by assisting the flow of lymph along its normal pathways. Treatment time may vary based on individual needs.
Add Aromatherapy To Any Massage Treatment – $10.00
Body Treatments
Bright Body Booster Treatment: featuring Balaayah Black Gram Booster – $150.00
100% Natural; Vegan: Luxury Deep Penetrating Body Treatment Oil This is a full body revival treatment starting with a dry brush exfoliation followed by a rich moisturizing warm oil application. Our liquid gold is an Ancient Ayurvedic oil made of Black Gram, Velvet Bean, Himalayan salt, and Nutsedge. These ingredients help promote youthful firm and tight looking skin as well as manage the appearance of sagginess, crepiness, and cellulite. Included with your service is your personal bottle of Balaayah Black Gram Body Booster and dry brush.
Buff and Bronze – $110.00
Flawless tan without harmful rays. This treatment provides light exfoliation promoting the right surface for bronzing application. Experience a flawless sun kissed glow.

Salt or Sugar Scrub – $95.00
Pamper your skin (the largest organ of the body) with one of our pure, revitalizing Salt or Sugar scrubs. This full body exfoliation with aromatherapy salt or sugar scrub smooths and detoxifies the skin. Then the body will be hydrated leaving a smooth finish. This treatment includes a scalp massage.
Experience a thorough cleansing, a unique exfoliation a rejuvenating massage and mask, with a cryo facial treatment built in to stimulate collagen and fight aging. You'll emerge looking and feeling like a million.

Deluxe Cryo Facial – $150.00
Tanning
Booth & Bed Tanning
1 visit – $9.00
5 visit – $40.0.00
10 visit package – $70.00
20 visit package – $120.00
*In accordance with our tanning equipment guide our facility only allows you to tan EVERY 48 hours.*